Wall mount tablet plug-in
I've just completed my setup (after exactly 3 years from moving in, priorities!) and even if I wrote all the code in C#, I could port it easily to LUA (I guess

)
I've used Fully Kiosk Browser + 3D Printed Mount (check https://makesbymike.com/) and a custom HTML dashboard, all running on an Amazon Fire Tablet: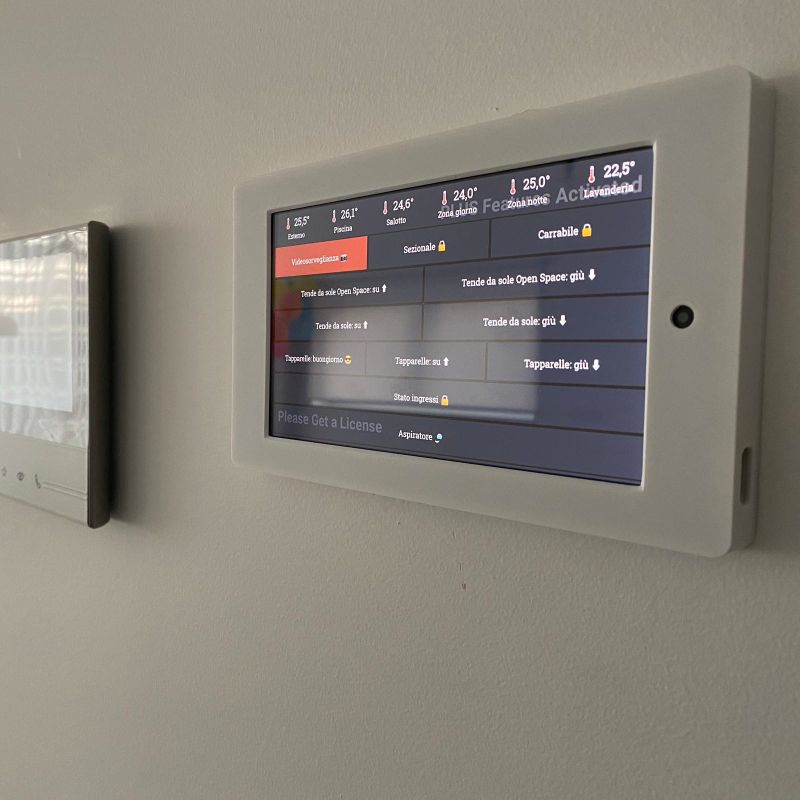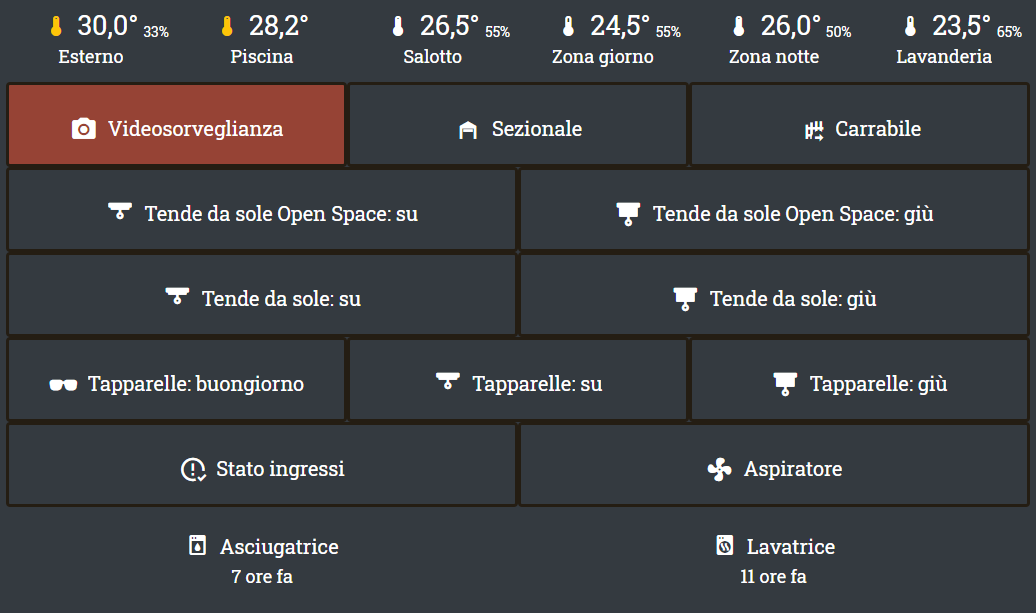 WAF is very high

Sorry for the Italian interface. First row is temperature/humidity sensors (esterno = outside, piscina = pool, salotto = open space, zona giorno = 1st floor, zona notte = 2nd floor, lavanderia = laundry room).
Then I have a bunch of commands/scenes sent to Vera to change blinds/roller shutters (they are automatically managed, but wife pretends to be smarter than code, from time to time

). Last row has notifications for washer/dryer, with the cycle end date. When doing its cycle, the background becomes orange, then green when completed. It's probably the best feature, since the laundry room is in the basement. There's also a link to cams (videosorveglianza) and I automatically open TinyCamPro in case of movement outside/doors/gates are opened.
Is there any interest in a generic wall mount tablet plug-in, offering simple dashboard (maybe json-driven) and integration with Fully Kiosk API?
I'm currently dimming screen on/off, get the battery status and schedule a 20-80 cycle for the battery, via a smart plug and a bunch of lua code. I planned for this when I did the electrical setup, so the tablet has a standard european 503 (recessed) box with ethernet, that I attached to the 5V into the network closet to feed the tablet. I'm updating the screen via AJAX every 30 secs.
Here's a behind the scenes photo as well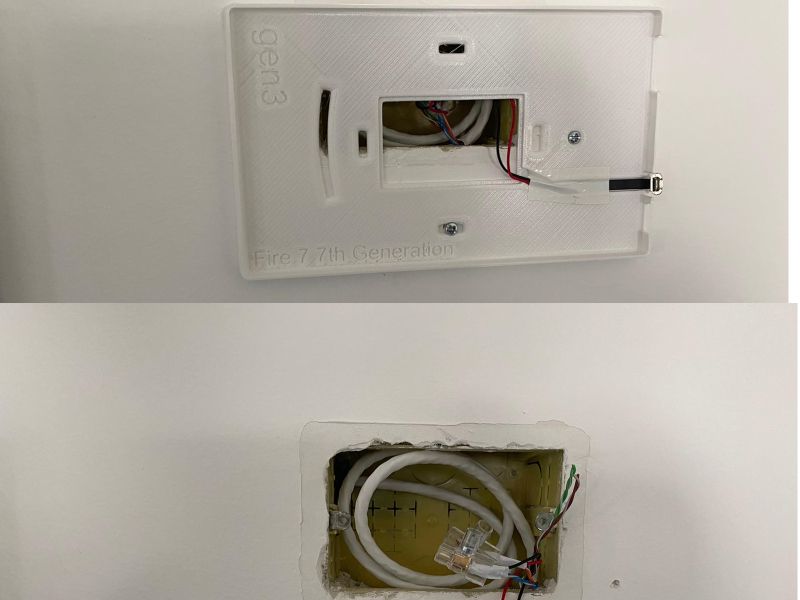 posted in Hardware