RE: Version 1.0 Pre-release Discussion
Suggestion for MSR version 2 or 3.
In Tiggers and Reactions could have an Action by Category/Sub-Category, i.e., instead of having to select all door sensors one by one, if all are in the same group the action would be for all.
I believe there should be a panel similar to Enteries that would list all the devices based on the existing list (http://wiki.micasaverde.com/index.php/Luup_Device_Categories). The list would have this division and would show the name of all the devices, and it should be possible to select which device would be part of the action. I.e., I can have for example 10 window sensors, but I want only 5 to be part of the group action, I would deselect the other 5 for an independent control.
In Trigger and Reaction the selection would be as suggested Entety Group Action > a Category selector > and a Subcategory selector > binary_sensor.state (primary) TRUE or FALSE.
My suggestion is not to have to create an action like the one below.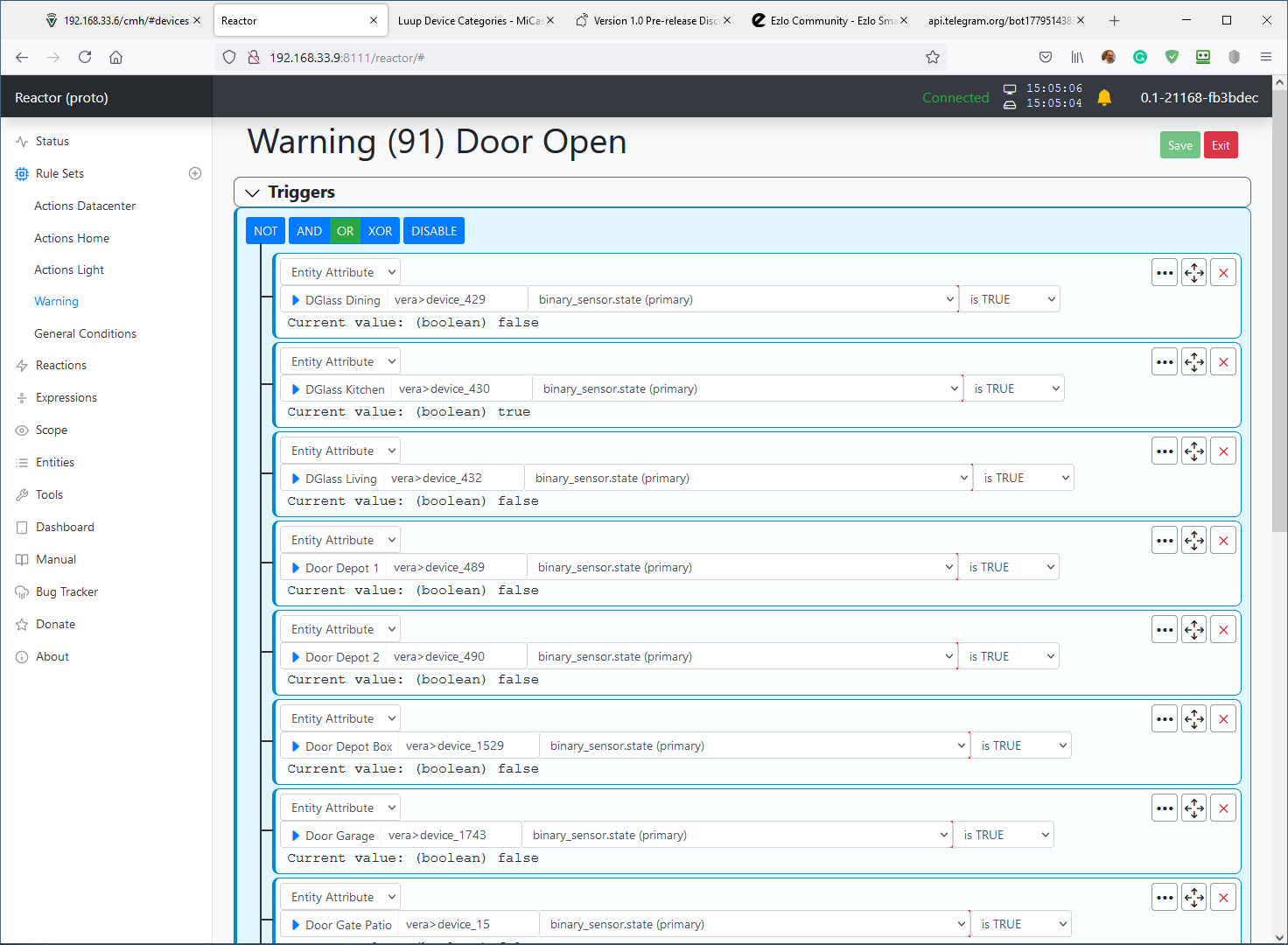 posted in Multi-System Reactor