RE: List of plugins available at the Alternative App Store
Under openLuup, you can use the native App Store page...
http://openLuupIP:3480/openLuup?page=app_store

...which, of course, shows only openLuup compatible plugins. It's also very responsive.
Hovering over the plugin icon shows the description, and there are links to the App Store JSON and GitHub repository if you're a developer wanting to browse those.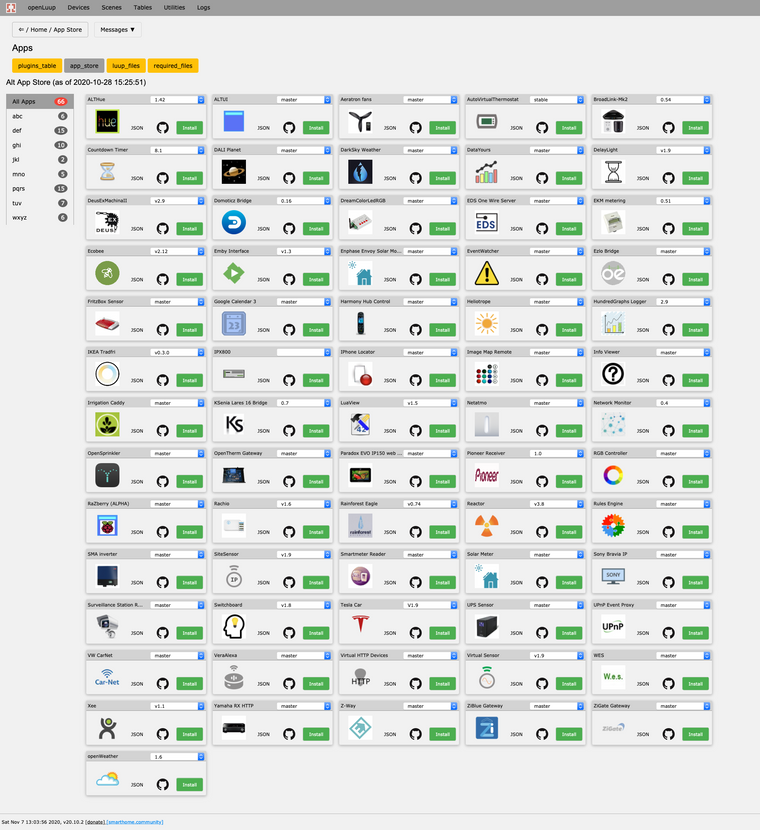 posted in Code/Snippet library