RE: Lock code as trigger
@gwp1 I have done this within Vera/Reactor. I'm not sure how much will translate, but you're on a similar track to what I did.
The logic basically says "if user code has updated within the past 15 seconds AND the code is X" then perform action.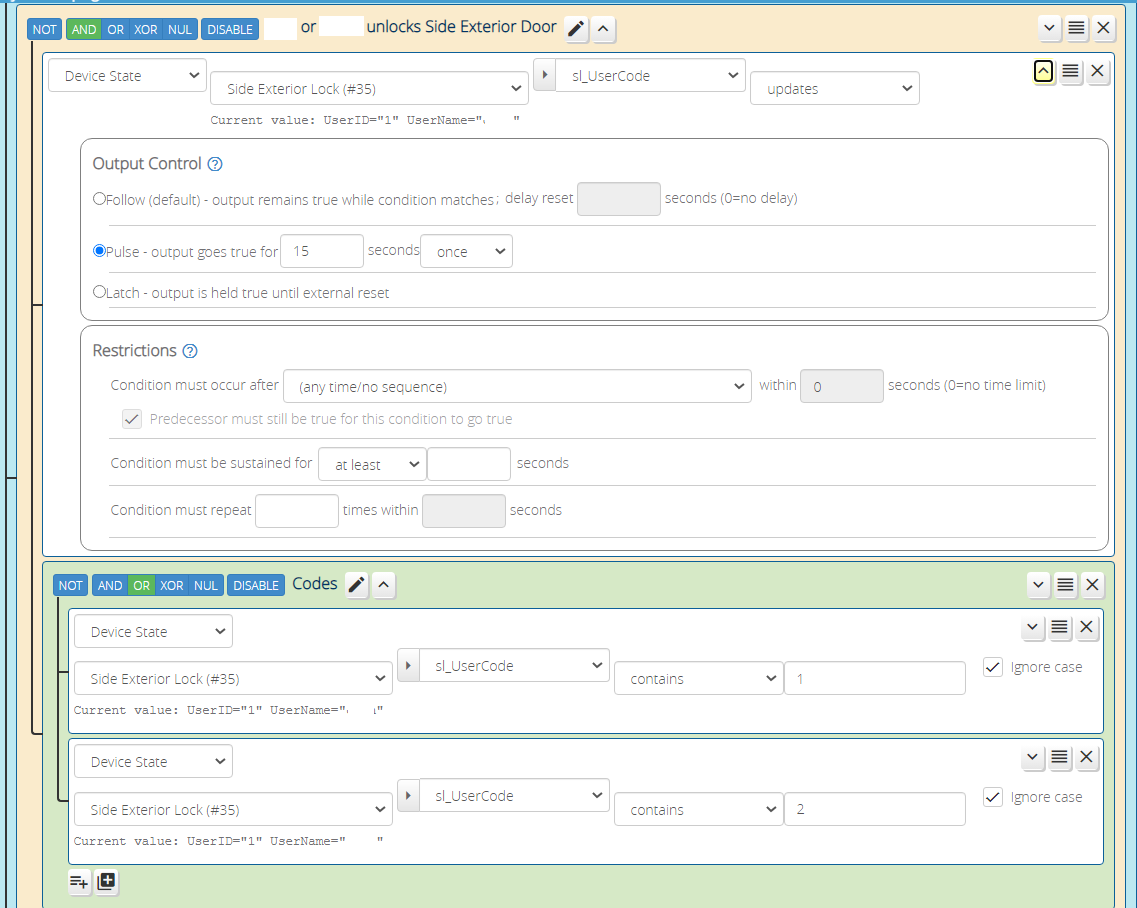 posted in Multi-System Reactor