RE: Vera account suspended for a 1000 years
I'm still not excluded, but I think it's a matter of time until he sees the same profile picture.
I was hoping to be able to test the eZLO plus some more, but given the temperature, i'd rather stay with the "Rafael group".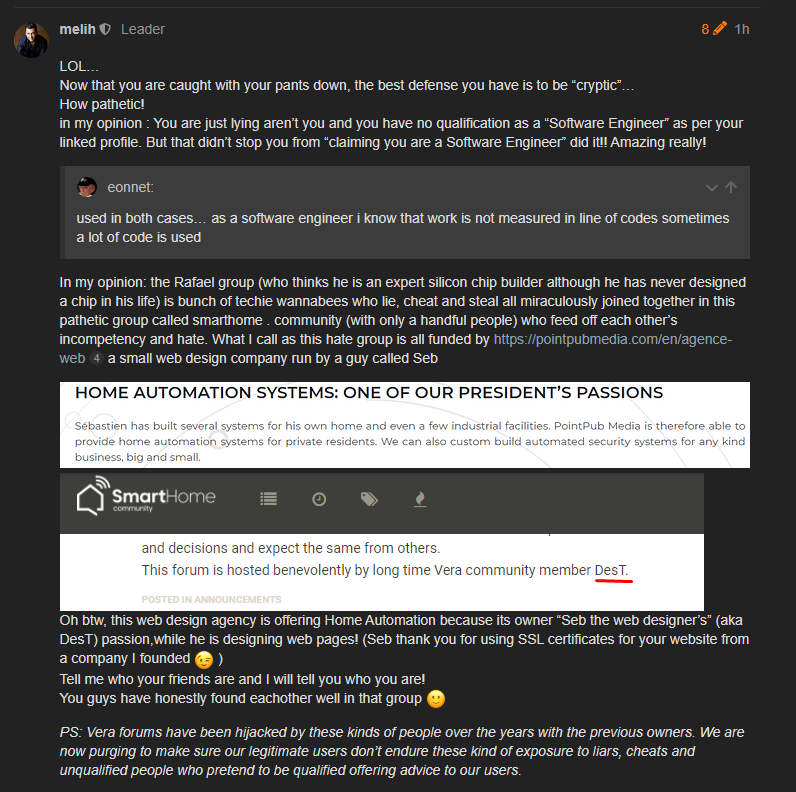 Utterly flabberghasting!
Edit: And there, i'm out too. Should we count how many eZLO plus beta testers he threw out? I have one.
posted in Vera